Regular price
KSh31,050.00
Regular price
Sale price
KSh31,050.00
Unit price
per
Sale
Sold out
D-Link DGS-F1210-18PS-E 16-port Gigabit
Supports 16 Port Switch with 10/100/1000Mbps and 2 SFP Ports enables you to connect Power over Ethernet (PoE) devices.
16 10/100/1000 Mbps gigabit ethernet ports
2 SFP port
150watts available PoE
Flow control for protection against data loss
The maximum distance of 250m
Light protection (6kV)
Operating Temperature: 0 to 40 deg C (32 to 104 deg F)
High Transmission distance
With high distance connectivity, ideal for surveillance solution. Can be used with cat5e or cat6 cable.The DGS-F1210-18PS features 16 ports 10/100BASE-TX ports that support the IEEE 802.3af/at PoE protocol. With a total power budget of 120W.
Plug & Play Installation
The DGS-F1210-18PS is a Plug-and-Play device that requires no configuration, so setup is simple and hassle-free, and you can easily connect multiple computers, share files, music, and video across your home or small office network, or even create a multiplayer gaming environment. 802.3x flow control on each port minimizes dropped packets when the port's receiving buffer is full, giving you a more reliable connection for all of your connected devices.
6KV Surge Protection
D-Link DGS-F1210 Series Switches are enhanced with 6KV surge protection. This effectively protects the Switch against sudden electrical surges caused by events such as lightning strikes or unstable electrical current. Built-in 6KV surge protection significantly reduces the chances of equipment being damaged from electrical surges, and effectively lowers maintenance costs by minimising the need for expensive equipment repairs or replacement.
Mission-Critical Resiliency
The DGS-F1210 Series features sub-50ms recovery thanks to its Ethernet Ring Protection Switching (ERPS) capabilities, while its Spanning Tree Protocols (STP) enable alternative paths for Layer 2 failover. Link Aggregation (802.3ad) and Quality of Service (QoS) with Weighted Round Robin (WRR) are also enabled, so that your VoIP and IPTV applications run smooth and seamless. The network OAM allows Service Providers to fulfill their Service-Level Agreements to provide carrier-grade service.
Robust Security
The DGS-F1210 Series maintains strict control over network access thanks to IEEE 802.1X port/host-based access control, VLANs, and RADIUS authentication, enhanced by IP-MAC-Port Binding at the user level. The Loop Protection guards the network from broadcast, multicast, and unicast flooding, while Access Control Listing (ACL) bolsters network security without sacrificing switch performance.
Reliable, even under pressure
The DGS-F1210 Series features a host of features than enhance reliability. With support for PoE, connected devices can be powered in remote locations where an electric outlet is difficult to access making deployment much simpler. Should power related issues occur, there are also capabilities such as PoE Watchdog, 6kV surge protection on all Gigabit Ethernet Ports and Cable Diagnstics for quick troubleshooting. This makes for all around cheaper maintenance costs, and lower OPEX. 
User Friendly Web Interface
The DGS-F1210 Series Switches offer a range of essential and advanced features that help to ensure your network is running 24/7. With the easy to navigate, user-friendly Web Interface these Switches are a breeze to configure, saving your administrator time and effort.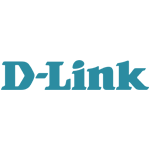 Share
View full details